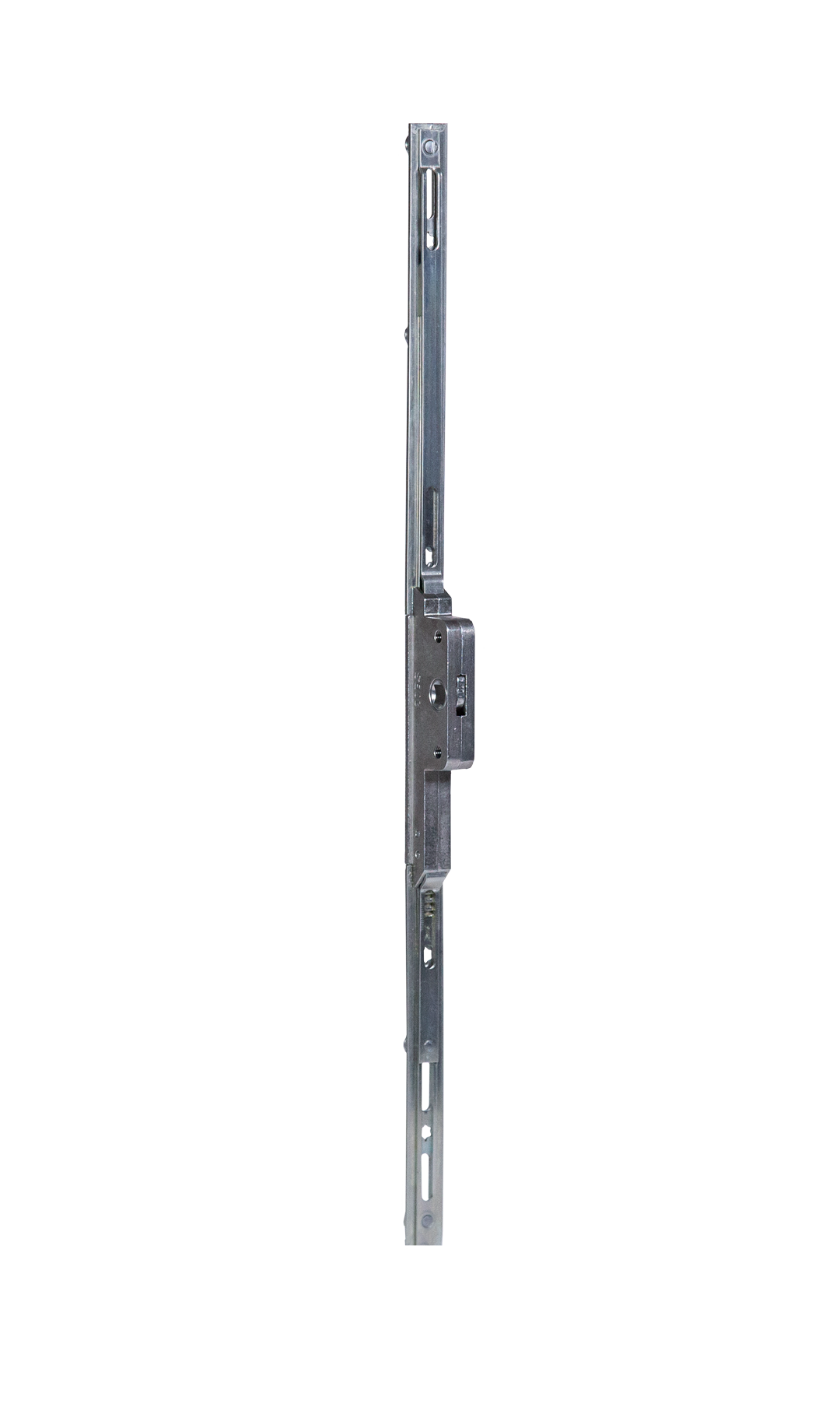 greenteQ Securitas Security Espagnolette
Securitas is the outward opening window security window espagnolette from the top quality greenteQ range. It sits alongside the entry level greenteQ Window Security Espagnolette and popular Invicta Window Shootbolt to provide three window lock options for manufacturers of Eurogroove outward opening windows.
Key Features
Explore greenteQ Securitas Security Espagnolette
Use the slider to rotate the image through 360 degrees to see Securitas Espagnolette from all angles. Click on the info points for interesting information. You can view our Product Bulletin which gives more detailed information, or sit back and enjoy our product video.
Attack Resistant
Securitas is tested at BSI to PAS24:2016 and is a Q-secure PREMIUM product. Pairs of mushroom headed cams spread the load if somebody tries to force the sash open, making Securitas extremely resistant to attack.
Standard Backsets
Industry standard 20 and 22mm backsets ensure that Securitas fits window systems without the need to change the handle position.
8 Lengths
Securitas is available in 300, 400, 600, 800, 900, 1000, 1100 and 1200mm lengths to maximise the locking point frequency on any sized standard window.
Up to 8 Mushroom Headed Cams
Securitas 300, 400 and 600 feature 2 pairs of cams with the 5 larger sizes benefitting from 4 pairs spread evenly across their length to give protection across the whole sash. The cams are industry standard 7.7 and 9mm high, and are adjustable to provide perfect compression.
Quick to Fit
All fixing screws are applied from one direction and there are no extension pieces to fit, so Securitas is as quick to fit as a standard espagnolette but is tested and approved to PAS24:2016. As such, Securitas is rated as a Q-secure PREMIUM product.
Built to Protect and to Last
Securitas is designed to protect against break in and has been tested to PAS24:2016. As a Q-secure PREMIUM product it can be used on Q-secure window installations. Q-secure will pay the homeowner up to £8000 if a break in is achieved.

As well as offering superb protection, Securitas is built to last. Its surface finish meets the requirements of EN1670 Grade 4 and it is covered by the greenteQ 10 year surface and performance guarantee