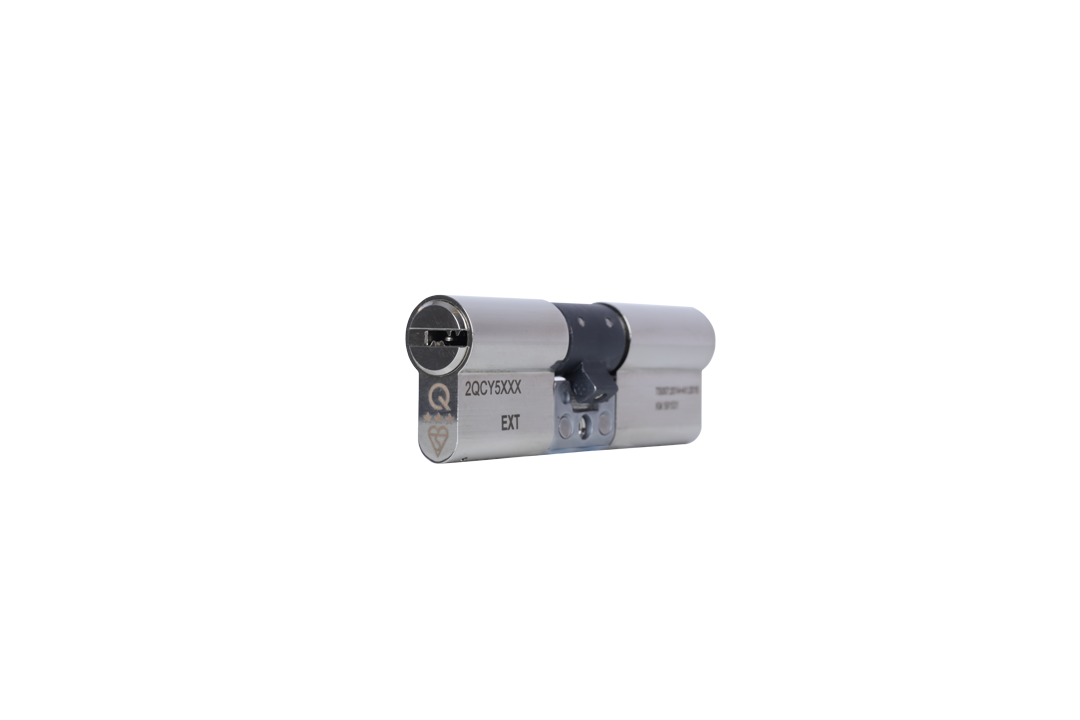 greenteQ Orion 3 Star Profile Cylinder
greenteQ's Orion TS007 3 star profile cylinder is designed to provide the optimum in domestic door security. Fully tested to the TS007 Kitemark at BSI, Orion has been awarded a 3 Star rating, meaning that it provides full protection without the need for additional security products such as cylinder guards or reinforced handle sets. Orion is also covered by Hardware Kitemark KM727991 and is rated as a Q-secure PREMIUM product.
Key Features
Explore Orion
Use the slider to rotate the image through 360 degrees to see Orion from all angles. Click on the info points for interesting information. You can view our Product Bulletin which gives more detailed information, or sit back and enjoy our product video.
TS007 Kitemark
Orion has been tested at BSI to the TS007 Kitemark and is rated as a 3* profile cylinder – the highest level. Orion is also covered by VBH's Hardware Kitemark KM727991
Protection Against all Attacks
As a 3* cylinder, Orion protects the home against bumping, drilling, picking and snap and extraction for total peace of mind.
Sacrificial Break Point
When Orion snaps at the sacrificial break point, the would-be burglar is unable to reach the workings of the door lock. Orion can still be operated from inside, allowing anyone inside the building to exit, adding a layer of occupant safety as well as security.
Ten Year Warranty
Featuring a ten year mechanical warranty, Orion TS007 cylinders are built to last.
proteQ10 Guarantee
The proteQ10 guarantee will pay out £2000 if a break in is achieved as a direct result of the cylinder snapping at the fixing point. The Key Security scheme means that only the verified Orion owner can have additional keys cut.
Choice of Finish
Offering versatility, customers can choose between a bright nickel or brass finish, as well as key/key and thumb-turn variants.