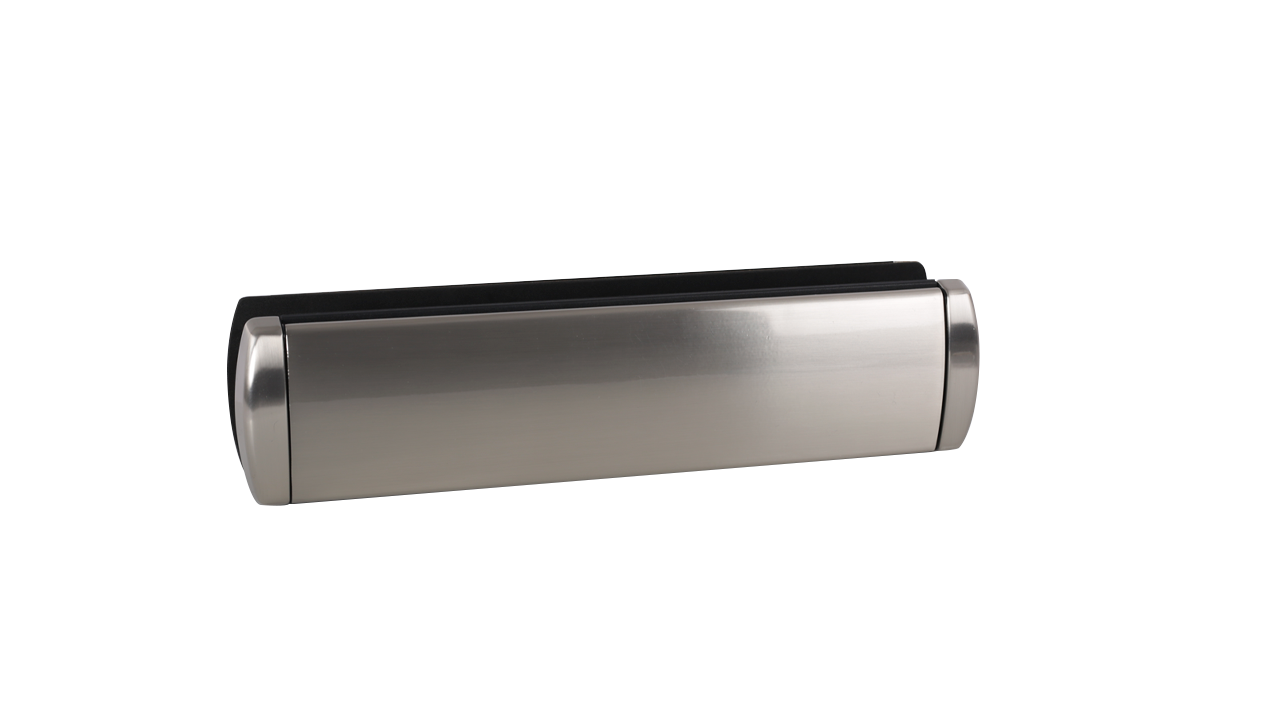 The Newly Evolved greenteQ Omega Letterbox
The new version of the Omega letterbox, includes all the benefits of the original version, but has evolved to feature the contemporary styling that is popular in the '20s.
Key Features
Explore Omega
Use the slider to rotate the image through 360 degrees to see Omega from all angles. Click on the info points for interesting information. You can view our Product Bulletin which gives more detailed information, or sit back and enjoy our product video.
Contemporary styling
Featuring modern aesthetics in line with contemporary style, the greenteQ Omega letterbox adds kerb appeal to the property.
Nine Colours
Available in 9 colours, including 3 chromes, 2 blacks and our exquisite Enduro Steel finish, allowing you to tailor the letterbox to a property's unique aesthetic style.
Flaps open to near 180°
A near vertical opening on both the interior and exterior of the letterbox allows even large packages to be put through.
Cushioned Closing
Utilising a cushioned yet strong closing action, the letterplate won't rattle in windy conditions and will close without damage.
Weatherproof
An internal brush and external foam seal will prevent the effects of weathering and draughts for the home's interior comfort.
Suits doors from 40 – 80mm thick
The letterbox sleeve is telescopic; perfect for doors between 40mm and 80mm thick.